It is hot summer now. As the weather gets hotter and hotter, it is more difficult for people to train or enjoy skating, because real ice summer cannot be realized, and to go to professional training sites, they need to walk or drive. Peliou's Backyard Ice Rink is the perfect solution to this problem, allowing you to train or play without leaving your home.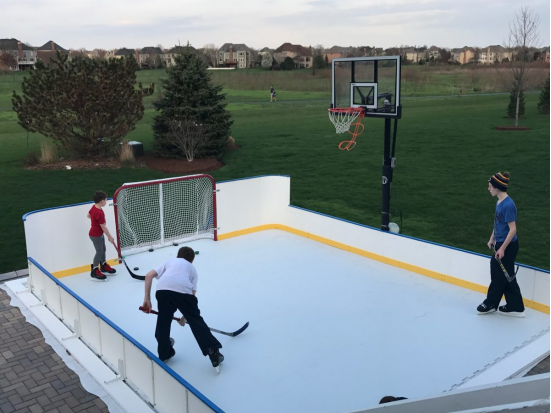 2.The backyard ice rink is easy and simple to install, just use a simple tool hammer, one or two adults can install it in one hour.When you are not using it, you can put it away at any time and give you a clean and level ground.
3.Our backyard ice rink use the latest splicing method. It is a plug-in connection. Compared with the previous jigsaw splicing, its connection is tighter, and it will not be separated under great force. Its surface is more flat and easier to clean.
4.Without limitation of time, weather and location, you can experience the fun of skating and hockey training anytime and anywhere.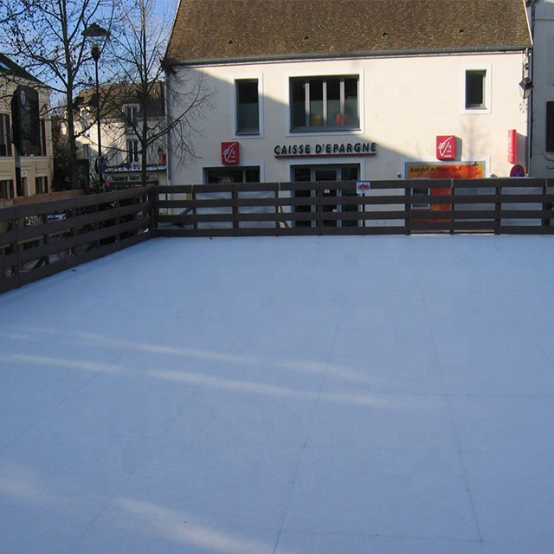 With Peliou's products, you and your family can enjoy hockey games and ice skating games anytime and anywhere. You can purchase modified Backyard Ice Rink at a more reasonable price.