Ice hockey training is a sport that can be practiced all year round and has a lot of benefits,As the COVID-19 situation gradually improves, parents and children are ready to do what they love and love, Peliou will provide you with a full range of ice hockey training field solutions, including fields and hockey equipment of all sizes, welcome your inquiries!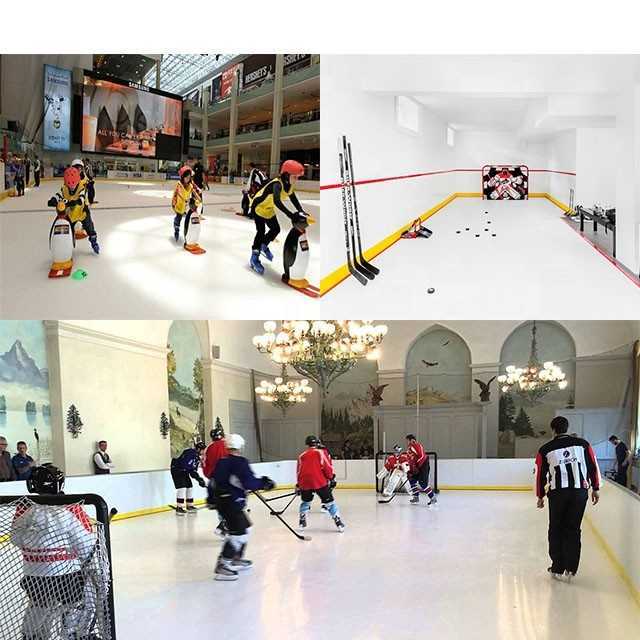 Our ice hockey training boards and practice fields can be customized in all sizes and sizes to suit your specific needs.
There are small ice hockey training boards for family children, usually 1000x600mmx10mm or 52 "x 28" x 3/8. These boards are suitable for primary children to start learning and use. They can be taken out for training at home at any time, and can be put away at any time when not training, and do not take up space.
There are also suitable for professional ice hockey training teams to use the field, 70 square meters, 100 square meters or even more can be designed according to the size of your field, and we can also use a variety of hockey training lines, which are international competition standards.
According to scientific statistics, our synthetic ice is close to 95% of the real ice, which is the most suitable choice for ice hockey training ice. Its surface is super self-lubricating, anti-aging and wear resistant, meeting your training needs all year round.
If you are interested ,welcome to contact me at any time!