Custom design ice rink panel
The energetic season has come to us, do you have any interesting activities to recommend? I recently came into contact with a very interesting sport that can exercise my body, that is ice skating. Today I will introduce you to the ice rink panel that can be customized according to your needs. Welcome to peliou!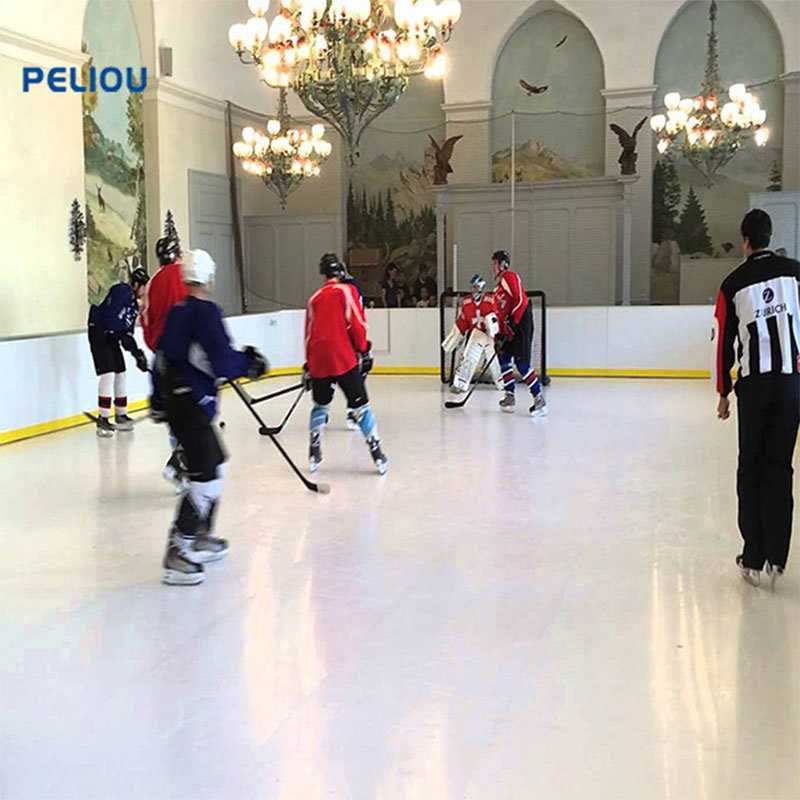 The first thing I want to introduce to you is the material of our ice rink panel, which is made of ultra-high molecular weight synthetic material, which has ultra-high self-lubrication, wear resistance and economical performance!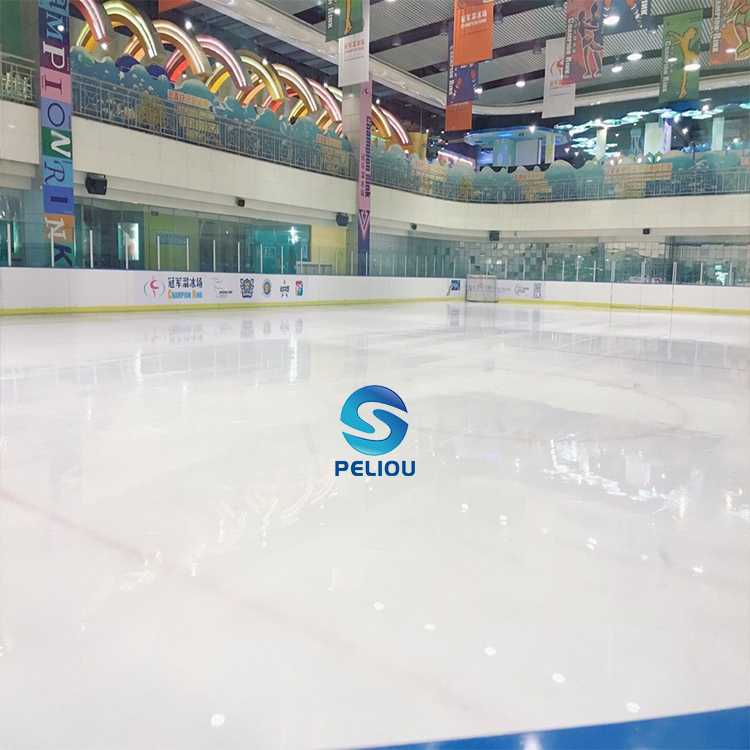 This ice rink panel made of uhmwpe material is specially prepared for skate shoes. This material can reduce the resistance generated during skating very well, allowing customers to enjoy the real skating feeling, and it is anti-oxidation and is not affected by any Weather-restricted, also has high wear resistance! We can also provide economical skateboards for roller skates. Anything you need, we can provide Peliou, welcome to inquire!
The second point is the unique and scientific splicing method of our ice rink panel,It is a tongue-and-groove connection, which provides the ice rink panel with a super smooth surface and the safest and most effective connection method. It is the most popular one after market evaluation!
This connection method makes installation easier and faster. A 100-square-meter ice rink can be installed in about an hour or two. You only need a hammer and a plug to start working during installation. One day you need to dismantle the field, then you just need to unplug the plug, you can also use the field to do some other things, very simple and fast!
The size of our ice rink panel can be customized according to your needs, the usual size is 1000x2000mm or 1500x2000mm, the thickness is 15mm or 20mm.
And we can provide small ice rink panel for home use, as well as large synthetic ice rink for commercial use, and can provide a variety of accessories to meet any of your needs!
What sports do you recommend? Welcome to join the discussion!
Or if you have any suggestions on skating, please feel free to contact us